These are my biggest individual tips I have received! A special shout out to all of these Kings :) 1. ctrembley100 - 10,000 THANK YOU SOOOOO MUCH :) 2. ctrembley100 - 10,000 3. ctrembley100 - 10,000 4. openthrottle9 - 7,500 5. blue_eye_johnny - 5,000 6. blue_eye_johnny - 3,500 7. joeybaby5412 - 3,100 - MY VALENTINE ;) 8. rede350 - 3,000 9. CatDaddyTrav - 2,600 10. blue_eye_johnny - 2,500
I love all my supporters but these five have helped out the most and they are special! ;) Lifetime totals: 1. joeybaby5412 - 200,000+++<<<<THANK YOU SO MUCH BABY (you have no clue how much I appreciate everything you do!) 2. openthrottle9 - 60,455 3. ValhallaCalling - 48,655 4. ctrembley100 - 33,522 5. JayJameson723 - 32,523 6. mastersir123 - 30,772 7. blue_eye_johnny - 29,526 8. antjax - 26,648 9. Jd5647016 - 21,686 10. TheJerker6 - 16,739 11. THIS COULD BE YOU ;) You could be one here too! Just come play with me :)
hi there! I'm Misty, and i'm so excited to play with you! I'm 18 years old and a real freak, i love making you all feel as good as you make me feel. Come join me and help me cum!!!
Want to see me in a new outfit? I love dressing up for you and trying new things. My Amazon Wishlist is full of lingerie and other cute outfits you can see me in. And of course I will give you credit every time I wear it ;) https://www.amazon.com/hz/wishlist/genericItemsPage/359CUZPK35GWC?ref_=wl_share I also have some tech stuff on there that would allow me to stream while I travel which has always been a dream for me. Click to see what you want me to wear tomorrow! Thanks bb ;)
This is my basic schedule. I am still working my boring coffee shop job so I might need to change it up sometimes, but i hope to be able to do this full time soon! :) Sunday: 6PM - 12AM PST Monday: 6PM - 12AM PST Tuesday: 6PM - 12AM PST Wednesday: 6PM - 12AM PST Thursday: 6PM - 12AM PST Friday: 6PM - 12AM PST Saturday: 6PM - 12AM PST
If you really want to get to know me and talk to me on a more personal level add me on Whatsapp 400 tks - lifetime! We can chat about whatever and just get to know each other. Make me feel really good by sending me some good morning texts :)
Add me on snapchat so you can see what I'm doing offline and we can send each other pics :) Get my snapchat on the Tip Menu 500 tks - lifetime!! Don't miss out on seeing the rest of my silly life ;)
1. Be kind to others! My streams are a safe space for everyone and that means no one should be getting teased, or chased off the stream. Let's all work together to make my community the most positive possible! 2. Be respectful! I am here for you ALL! Please respect me and my time. If you want to see something, make sure to tip!! Rude or demanding comments will earn a 24 hour mute, anything after that will result in a permanent ban from my stream. 3. If you spam buy any option, that could hurt or make me very uncomfortable, i have the right to stop when necessary. This is just for my safety! 4. No self promo! Any promotion of other models/yourself will lead to an automatic ban 5. Have fun! I love spending time with each and every single one of you, so make sure you enjoy yourself as much as i do!
Only for Fan Club subscribers

Only for Fan Club subscribers

Only for Fan Club subscribers
Videos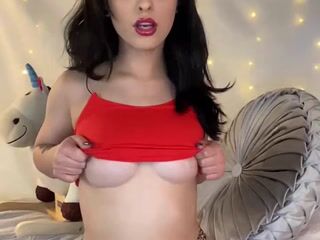 01:12
Only for Fan Club subscribers
00:11
Only for Fan Club subscribers
00:39
Only for Fan Club subscribers
00:10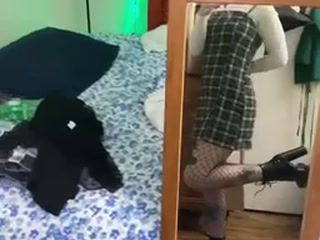 00:11